Project title: Molecular diversity of Epstein-Barr Virus (MDEBV)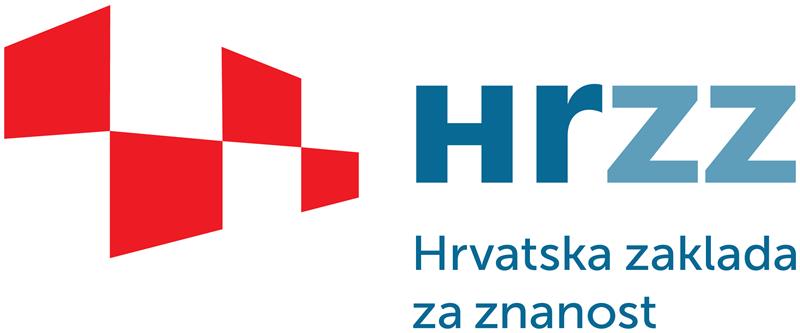 Principal investigator: Assoc. prof. Snježana Židovec Lepej, PhD, scientific advisor
Host institution: University Hospital for Infectious Diseases "Dr. Fran Mihaljevic", Mirogojska 8,
10000 Zagreb, Croatia, web: www.bfm.hr , mail: bfm@bfm.hr , tel 385 1 2826 222
PROJECT SUMMARY
Background:
Epstein-Barr virus (EBV) or human herpesvirus 4 (HHV-4) is an ubiquitous virus belonging to the family Herpesviridae. Acute EBV infection is associated with infectious mononucleosis. Latent EBV infection is associated with human malignancies originating from epithelial cells, lymphocytes and mesenchymal cells. Specific antiviral therapy as well as EBV vaccine are not currently available. EBV genome is a double-stranded DNA molecule consisting of 172 kbp coding for nearly 100 genes and 44 microRNAs. Based on EBNA-1 and EBNA-2 genes, EBV is classified into two genotypes (1 and 2) that exhibit different cellular tropism as well as different B-cell transforming abilities in vitro. However, molecular diversity of EBV is exceptionally complex and, based on the analysis of other viral genes, it can be classified into additional subtypes and subvariants. Literature data on the molecular diversity of EBV analysed on the level of complex combinations of subtypes and subvariants in different models of non-malignant and malignant diseases as well as the possible significance of this diversity and clinical features of diseases are limited.
Objectives:
Research objectives of the project include the analysis of EBV molecular diversity as well as investigation of its possible clinical significance. Specific aims associated with the analysis of EBV molecular diversity include the analysis of the prevalence of EBV genotypes 1 and 2 (by analysing EBNA-1 and EBNA-2 genes) as well as a more complex analysis of the viral diversity by analyzing the prevalence of subtypes and subvariants (based on the analysis of LMP-1, Zp and BLLF1 genes) in patients with infectious mononucleosis and malignant diseases that are etiologically associated with EBV infection. In addition, the frequency of characteristic and newly-described deletions and tandem repeats in the selected genes will be compared in the two disease models.

Expected contribution:
The project is expected to significantly contribute to the knowledge on EBV molecular diversity including viral genotypes, subtypes and genetic variants. By using various sequencing approaches (population-based sequencing, ultra-deep sequencing and direct DNA sequencing in real-time) and phylogenetic analysis, the project will enable a more complete and precise analysis of EBV at the molecular level compared to previous studies. Analysis of EBV molecular diversity in infectious mononucleosis and malignant diseases associated with EBV will enable us to evaluate the possible association between the variability of viral genes and changes in the structure of viral proteins and glycoproteins with the clinical severity of disease. New data on EBV molecular diversity might have an important contribution in the development of new generation EBV vaccines and a better understanding of the pathogenesis of EBV-associated diseases.
Project team members and collaborators (domestic and international):
University Hospital for Infectious Diseases:
Ass. prof. Snježana Židovec Lepej, PhD (Principal investigator)
Prof. Goran Tešović, MD, PhD (researcher)
Lana Gorenec, PhD (researcher)
Ivana Grgić, MD, PhD (researcher)
Renata Laškaj, PhD (researcher)
Bruna Bolarić, B. Ed. (researcher)
Jelena Budimir Mihalić, MD (researcher)
Laura Prtorić MD (PhD student)
Ante Šokota, MD (PhD student)
Clinical Hospital Merkur, Zagreb, Croatia:
Prof.  Slavko Gašparov, MD, PhD (researcher)
Katarina Horvat Pavlov, MD (researcher)
Department of Biology, Faculty of Science, University of Zagreb
Assoc. Prof. Petra Korać, PhD (collaborator)
Valerija Begić, B. Ed. (PhD student)
Institute of Microbiology and Immunology, Faculty of Medicine, University of Ljubljana
Prof. Mario Poljak, MD, PhD (international collaborator, team leader)
Maja Lunar, PhD (international collaborator)
Lea Hošnjak, PhD (international collaborator)
Tomaž Mark Zorec, PhD (international collaborator)